BSA TROOP 52 Rogersville, AL
SCOUTINGS PURPOSE
The mission of the Boy Scouts of America
is to prepare young people
to make ethical and moral choices over
their lifetimes by instilling in them the
values of the Scout Oath and Law.
ABOUT TROOP 52
Troop 52 is chartered with support from Rogersville Church of Christ in Rogersville, AL. We are part of the Greater Alabama Council and in the Westmoreland_District. While we might be small in numbers we strive to have a great outdoor program. This year we have been on hiking, canoeing, rafting and caveing trips along with other camp outs, and we have much more to come.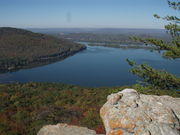 Come back Regularly For up to the date pictures and reports
THE SCOUTING PROGRAM
7 points of Leave No Trace Camping